Paragliding Courses
Taster Day
A chance to try out paragliding. You will be introduced to the sport and the equipment and will then be taught the techniques for take off and basic canopy control. By the end of the day you should be flying solo. A taster day gift voucher makes an ideal present for those looking for something different (and it is the first day of the EPC course - see below).
Two Day Taster
As above but with an extra days flying and some basic theory with flights up to 20 feet solo.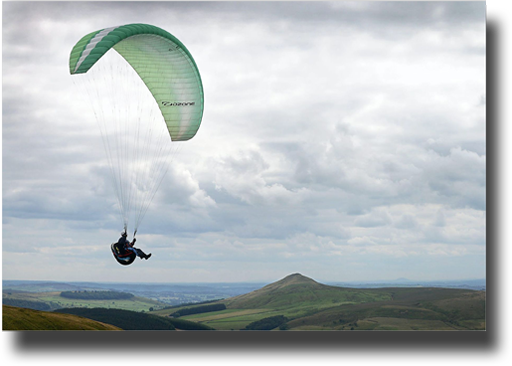 Elementary Pilot Course (EPC)
This is a 4 to 5 day course (depending on ability). By the end of the course you will have completed at least six high flights of more than 100 feet. You will be able to turn the paraglider and land in a designated area. There is also a written exam to be completed.
Club Pilot Course (CPC)
- this follows the EPC and takes a further 5 days. You will make longer and higher flights, increasing your skill level and your theoretical knowledge to prepare you for flying in a club environment.
Foreign Trips
The school also runs courses in several European countries for those wanting to fly in mountainous areas under the guidance of our very experienced instructors. Here an introduction to thermalling and cross country flying can be given with airborne radio tuition. You will benefit from the local knowledge of the instructors and their vast experience in mountain flying, taking the "trial and error" factor out of learning to fly in the Alps.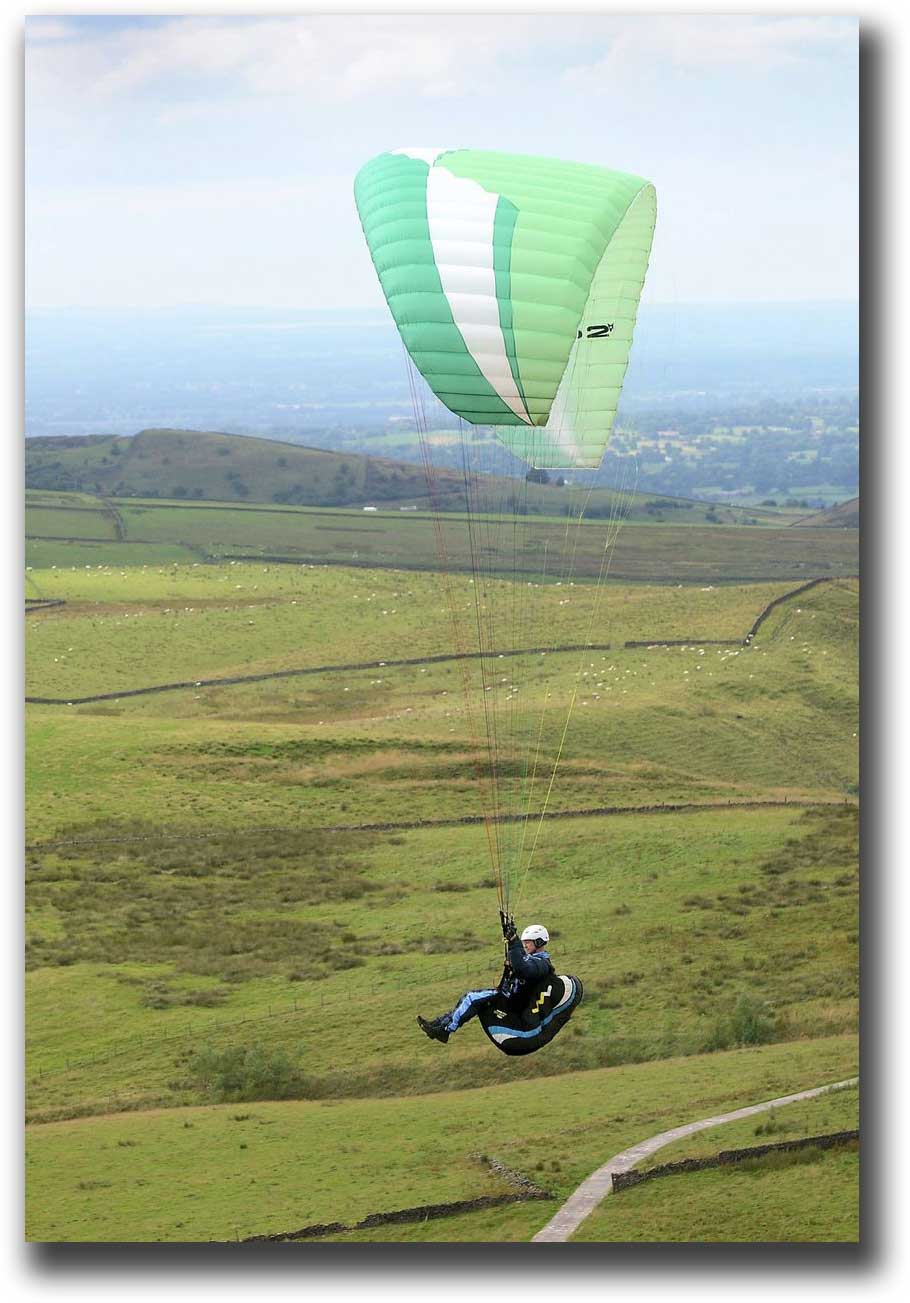 BHPA Membership and Insurance
The British Hang Gliding and Paragliding Association is the governing body of our sport and membership includes third party insurance cover. The price for this cover depends on the time scale for the flying experience you want; for example, a one day taster course will only require one days cover, whereas an EPC course will need a minimum of a "training membership". We will arrange BHPA membership for you on the first day of your course.
Weather
Good weather is a big factor in learning to fly paragliders. We assess the weather conditions each day. If, due to bad weather you cannot fly, we will rearrange your booking as soon as possible. Should the weather interrupt flying during your course, any unused flying may be taken at a future date by arrangement. We do not refund deposits or course fees, however you have a full six months in which to complete the course, or you can pass it on to a friend if you decide not to take it up yourself.
Accommodation
The Peak District National Park has plenty of hotels, B & B and camp sites. We have an accommodation list if you need it.
Basic Requirements for Paragliding
You don't have to be super fit (you will be fitter by the end of the course!) Your initial training will involve running around on open ground so bring sturdy footwear (walking boots will do). In the summer it can get hot so bring lighter clothing and plenty to drink. If the weather is cool, bring an extra fleece and lightweight windproofs are advisable. Don't forget the most important thing of all - a picnic lunch!
How to book
Just phone 07729997647 to book a place. A deposit will be needed to confirm your slot.
Cost of Paragliding Training
Day Taster £270

Two Day Taster £450

EPC course 4 days £810

CPC course 5 days £900